Salviasite
Neuling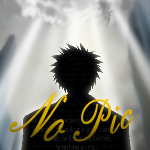 Anzahl der Beiträge

: 1


Points

: 3


Anmeldedatum

: 04.12.09


Thema: Weight loss...! Sa Dez 05, 2009 6:19 am

---

Hi,

I am introducing some different tips for maintain your health and increase your health fitness first of all i am introduce my self, i am a new member of this forum and it's my new posting i hope you will be enjoyed to read my tips. for further info: Salvia Online













Regards:
Salvia Online
Akai Shuichi
Hokage


Anzahl der Beiträge

: 55


Points

: 130


Anmeldedatum

: 26.08.09


Alter

: 28


Ort

: Duisburg / ~From Hell~

Charakter der Figur
Charakter Name:: Kakashi Hatake
HP::





(200/200)


Chakra::





(200/200)

Thema: Re: Weight loss...! So Dez 06, 2009 6:08 am

---

Hello Salviasite
I am glad that you've signed up here. I think it's pretty nice if you postet's tip for our user. So you bring new life safely into forum.Ich wish you furthermore a lot of fun here, and many of the user's reading your tip!
I hope that my English is readable:)

I look forward to further post from you:)

LG
Akai Shuichi
_________________

Ich werde dir jetzt erzählen: Ich bin der, der überlebt
Du wirst meinen Glauben und meinen Fortschritt nie brechen
Ich werde dich an deinem eigenem Tod erwürgt haben
Ich bringe die Engel zum schreien und die Teufel zum weinen.
Let´s Rock....!
Yuki Eiri
Moderator


Anzahl der Beiträge

: 23


Points

: 39


Anmeldedatum

: 26.08.09


Alter

: 31


Ort

: Ellwangen


Thema: Re: Weight loss...! Sa Dez 19, 2009 12:29 am

---

Heyho,
i'm already sorry for my bad English. I'm really ... really ... yeah ...

I wish you very much fun at this forum and i hope to see lots of postings from you! Also i hope that i can understand everything xD...

Yeash Happy posting and a lot of fun with us! ^^
_________________

Gesponserte Inhalte

Thema: Re: Weight loss...!

---